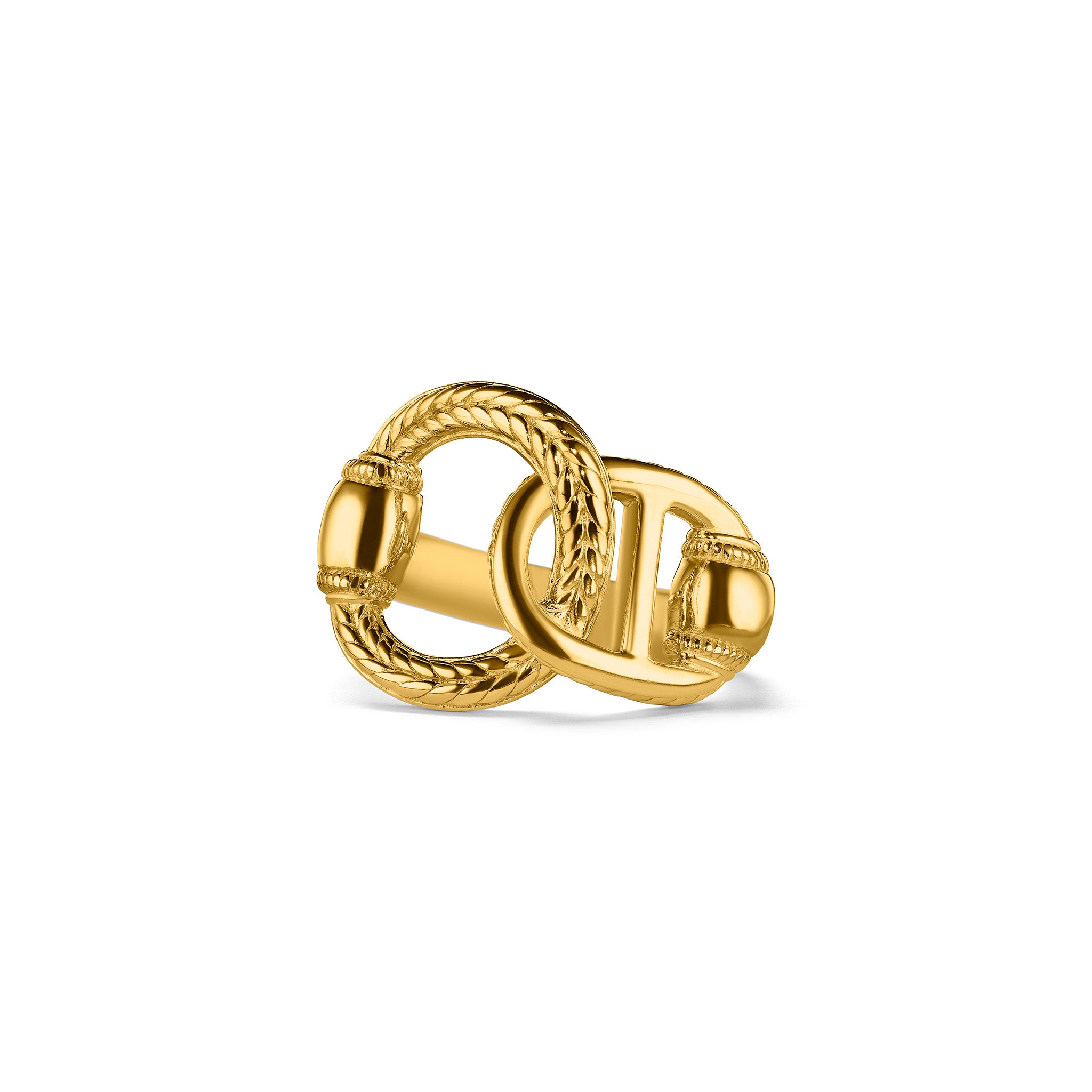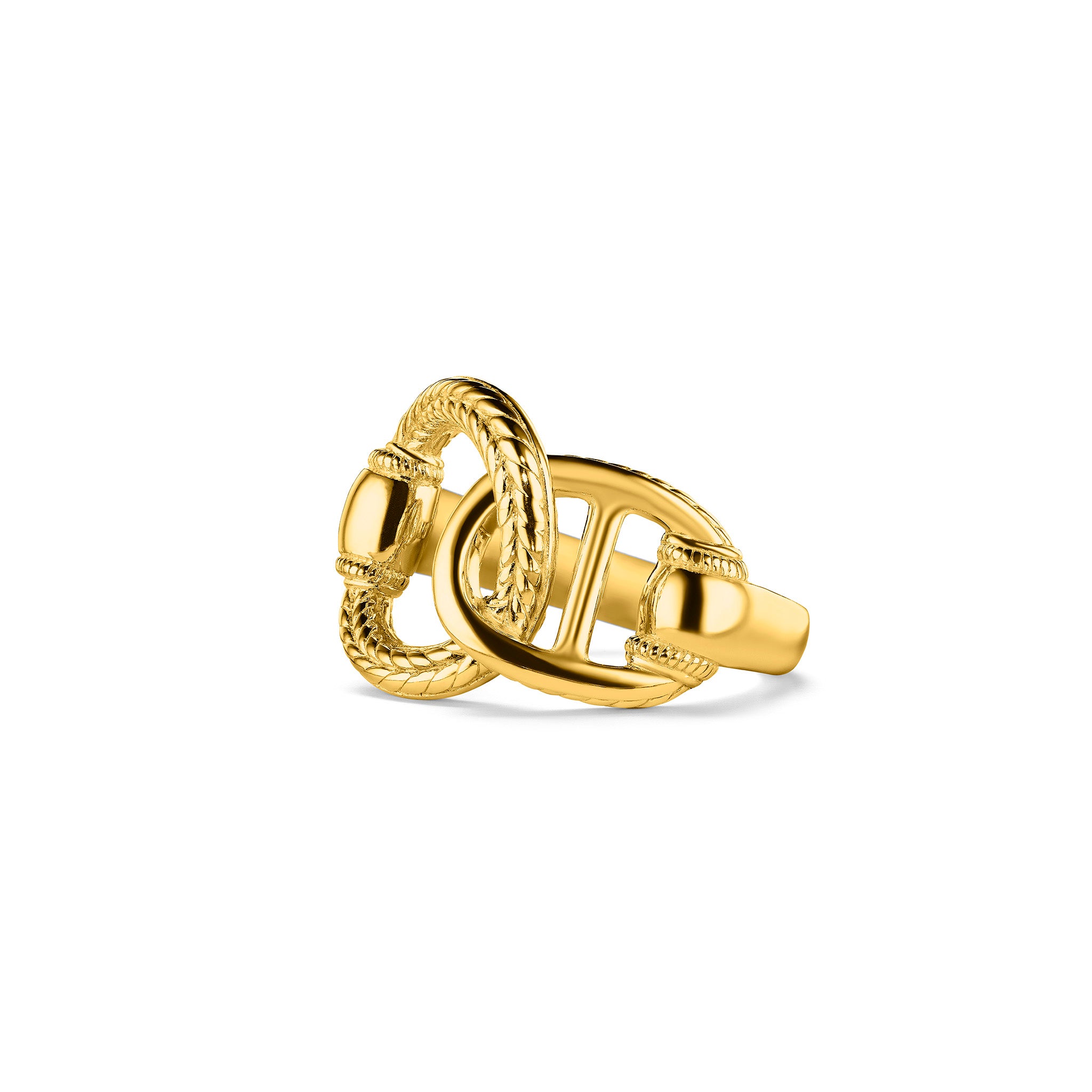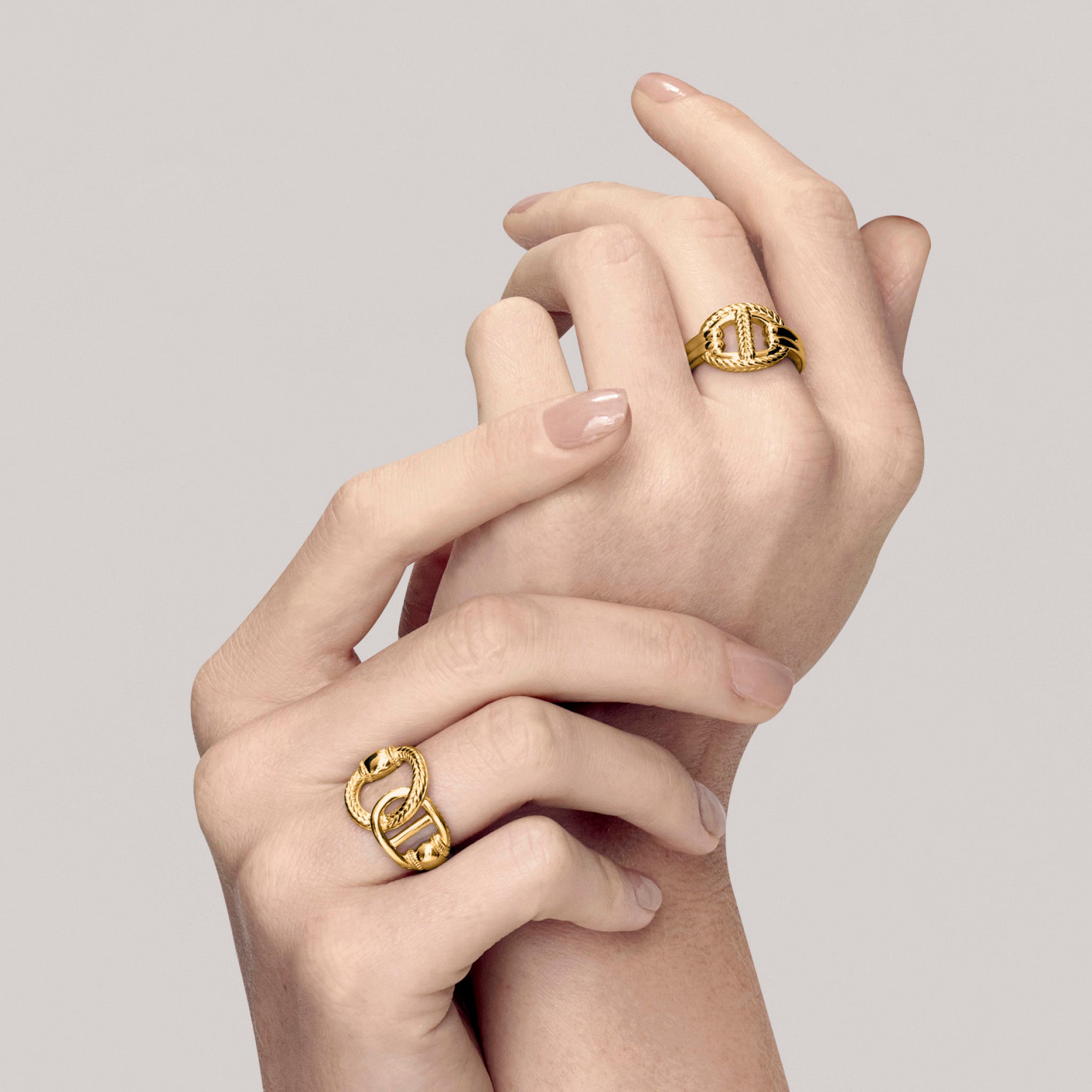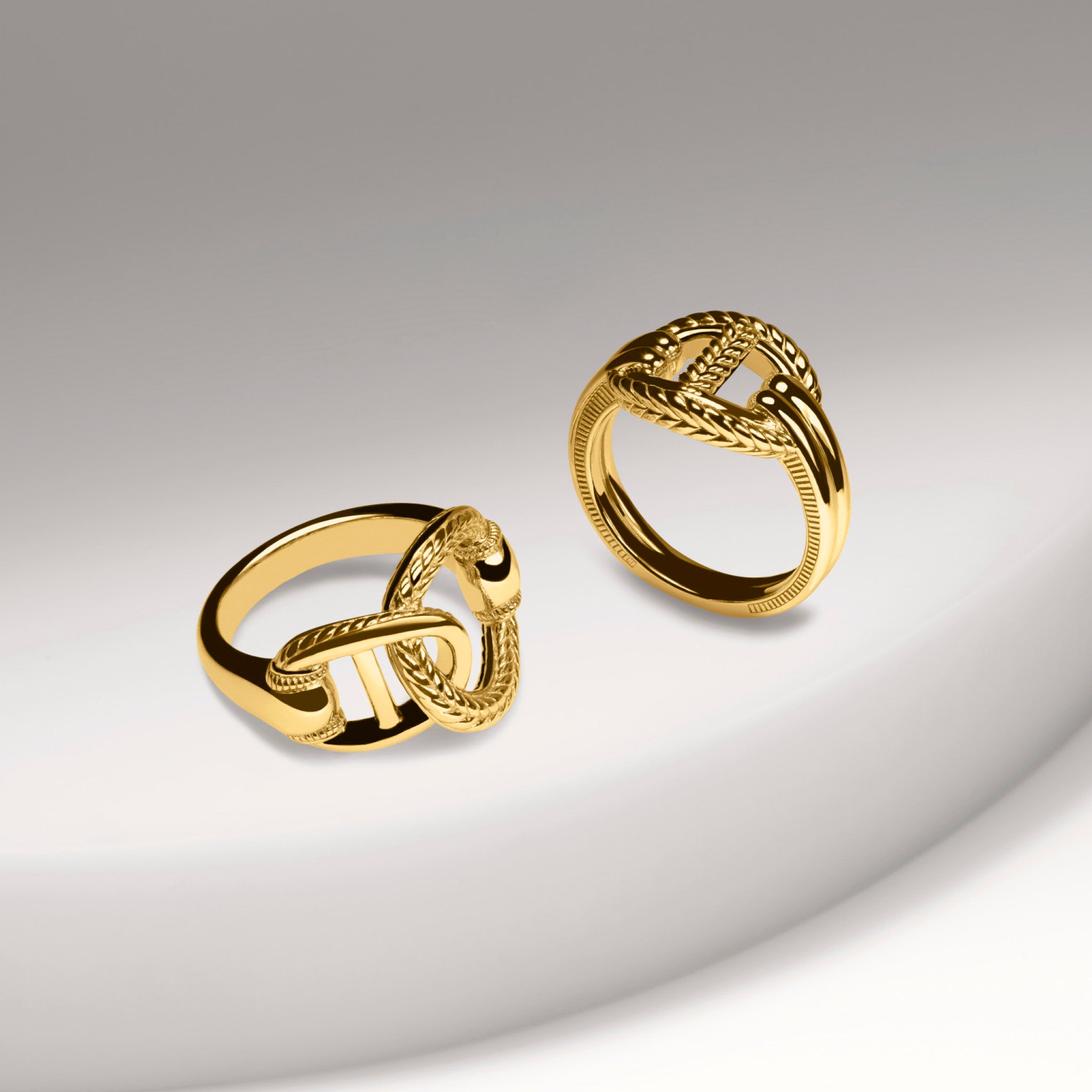 Vienna Interlocking Ring in 18K
Orders typically ship within 24 hours and are delivered within 2-3 business days.
Our Interlocking Ring features classic equestrian details in 18k gold. Inspired by the traditional hardware found on saddles, straps, and horse harnesses-- this ring references those elements through sleek links interlocked with signature rope texture for a subtle yet exquisite statement.