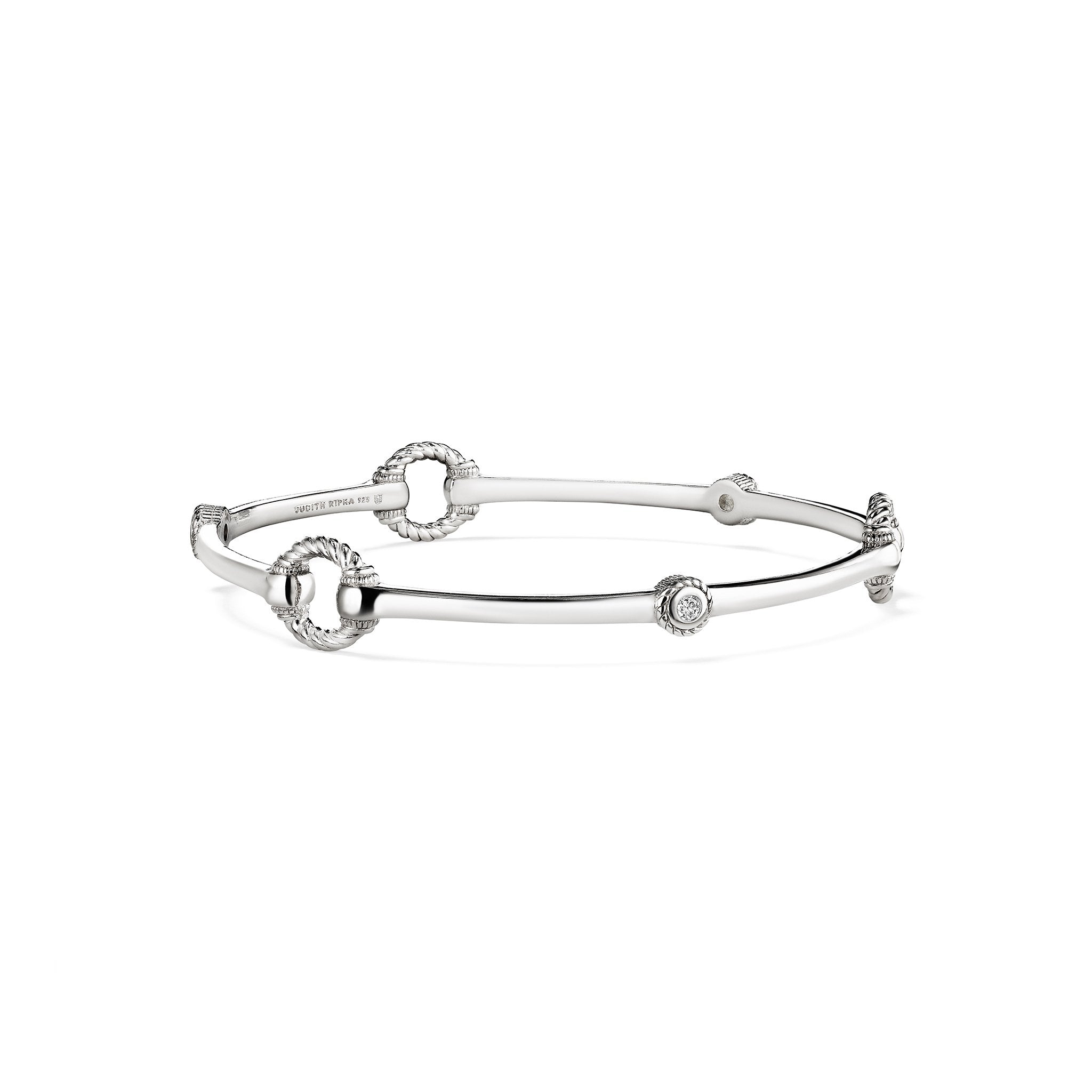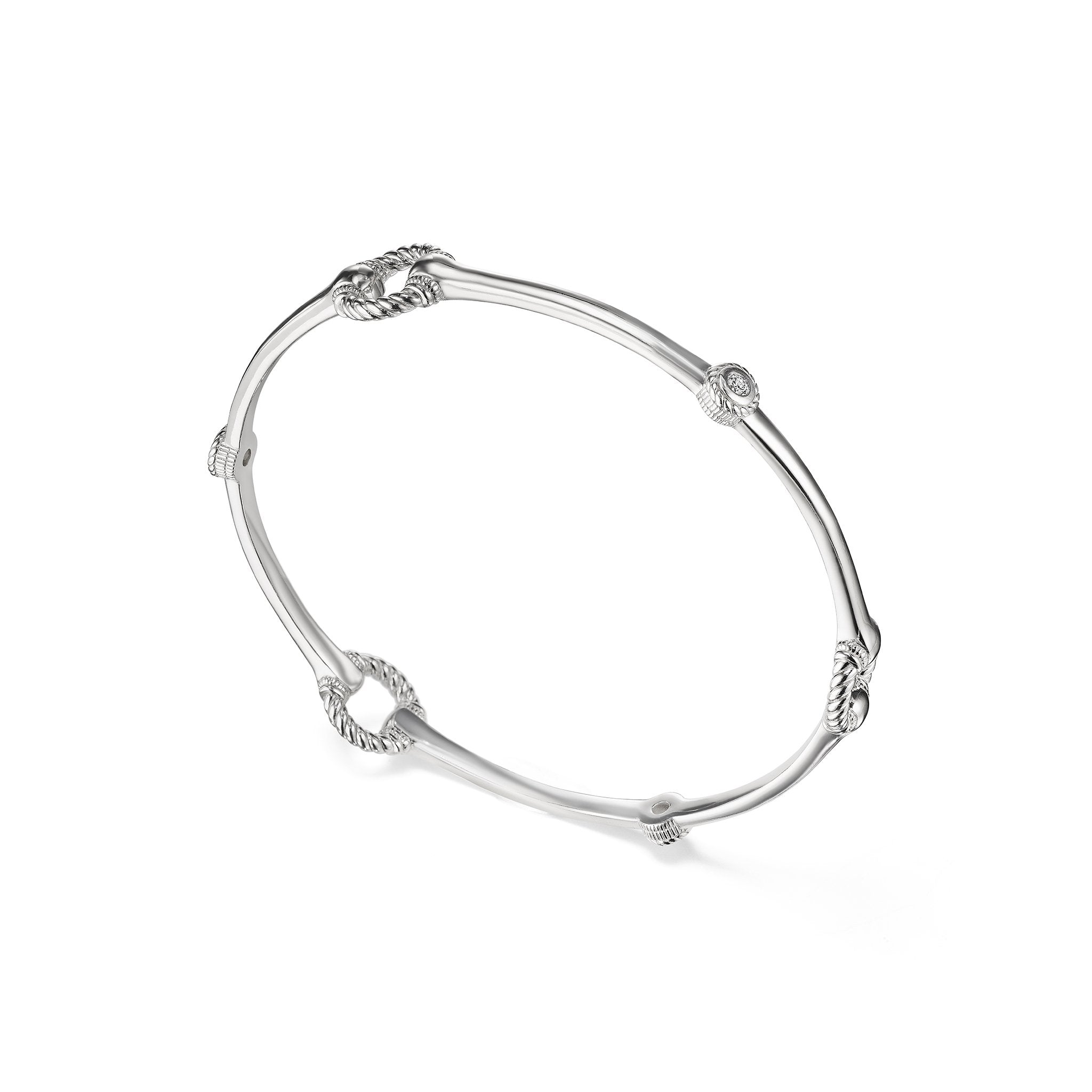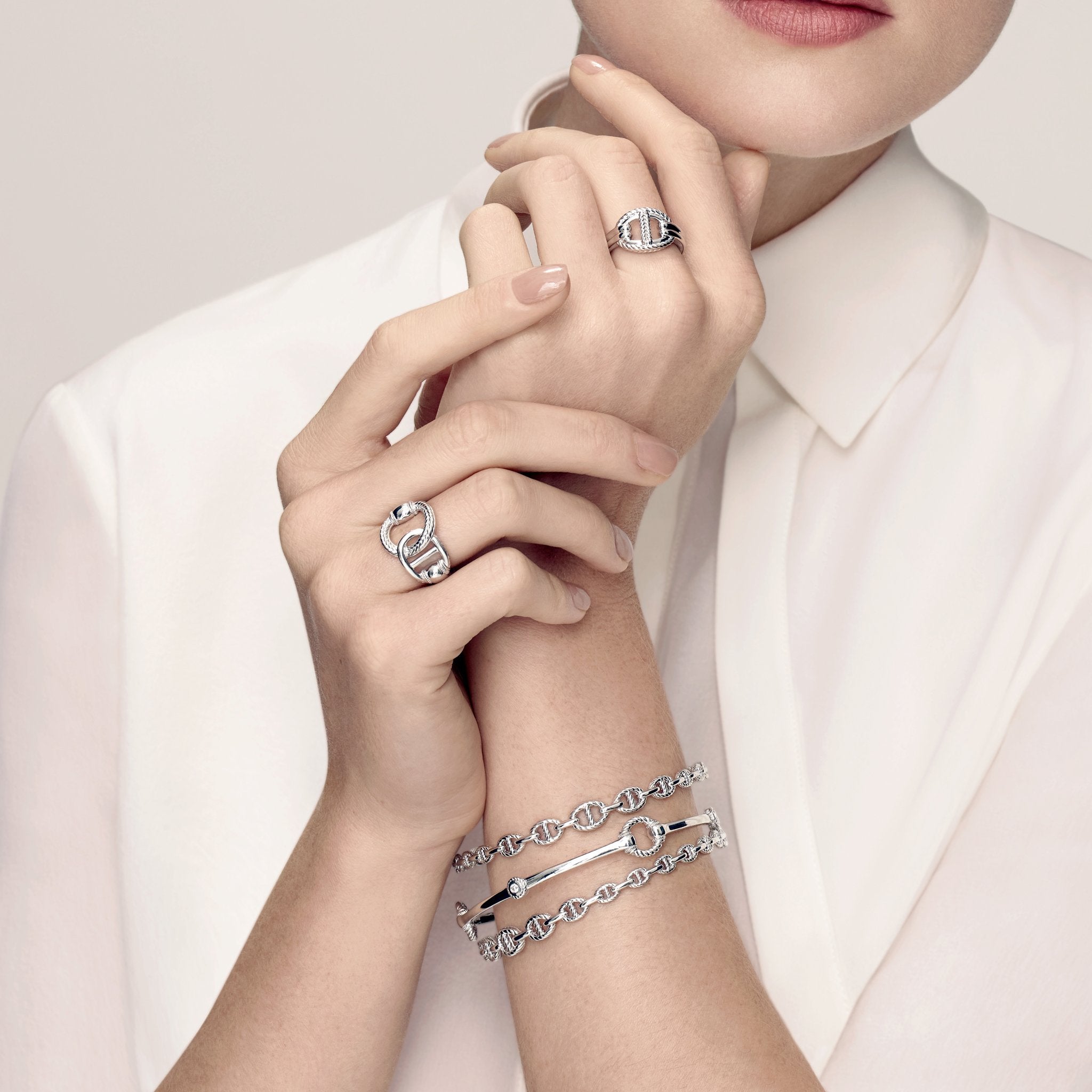 Vienna Stack Bangle with Diamonds
Orders typically ship within 24 hours and are delivered within 2-3 business days.
Simple and sophisticated. This signature design can be styled with sterling silver bangles from the Vienna Collection. This style was inspired by the details of equestrian hardware along with the precision and refinement of this long-revered art form.
Sterling Silver
Diamonds
Diameter: 2 ½"
Width: "
Rhodium finish to brighten and protect