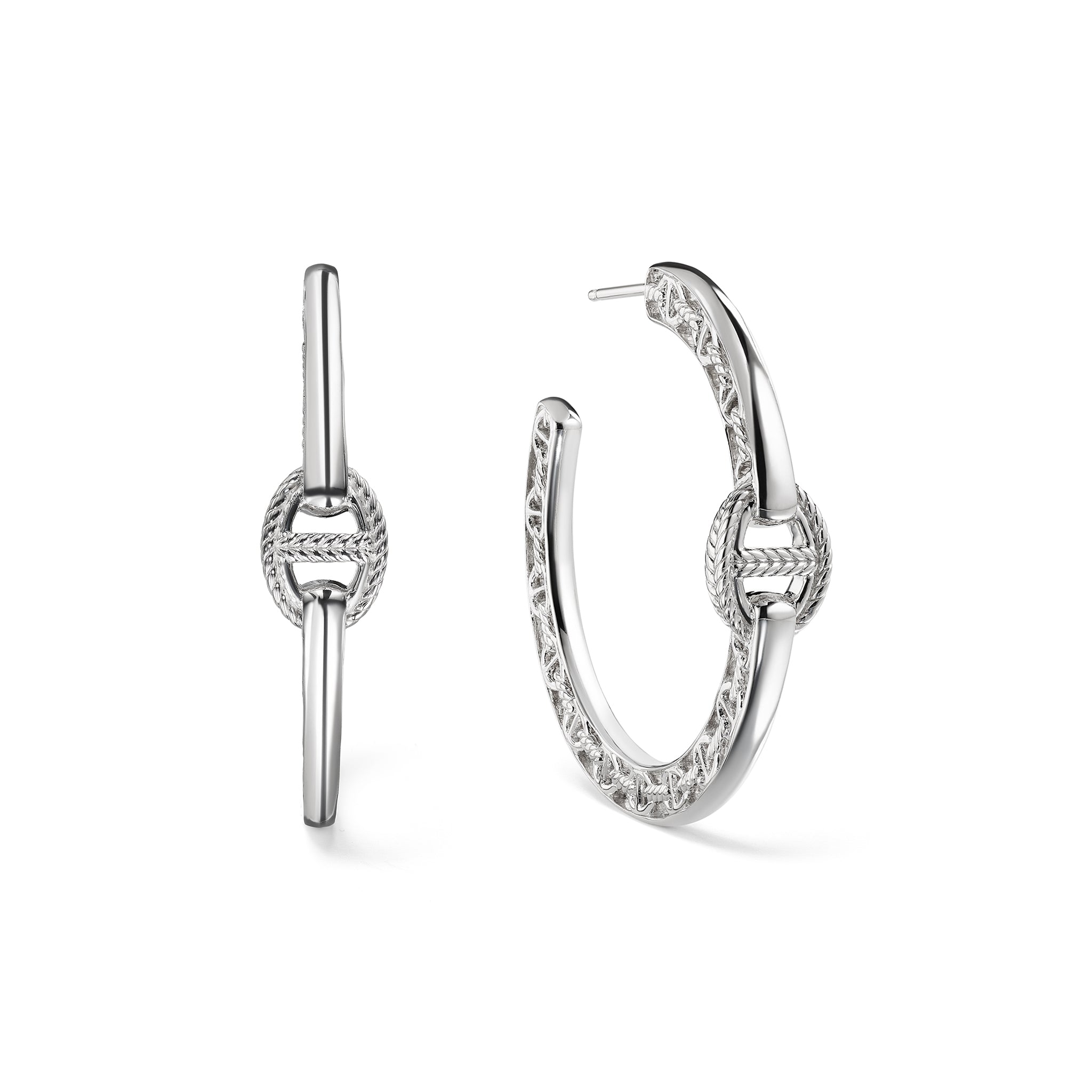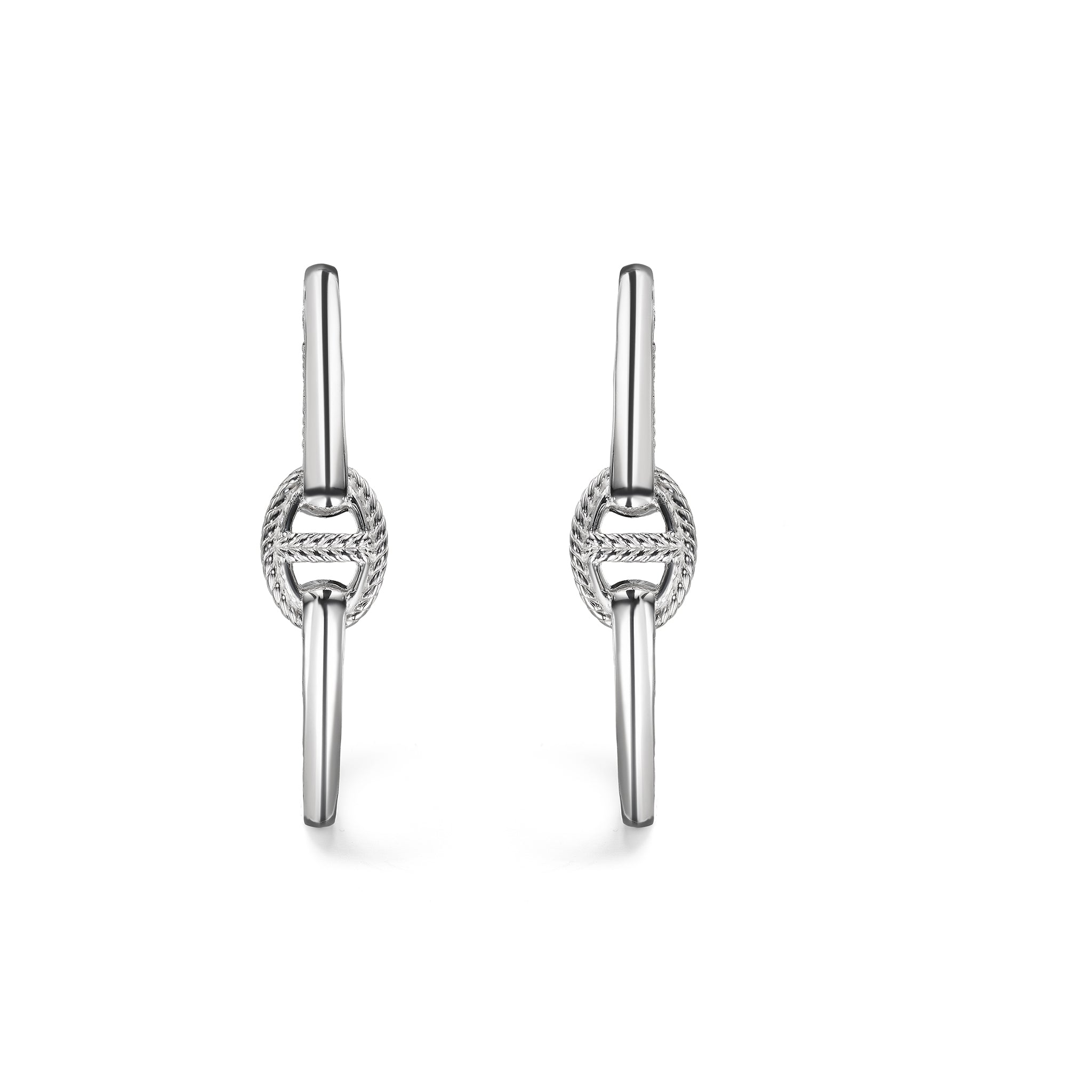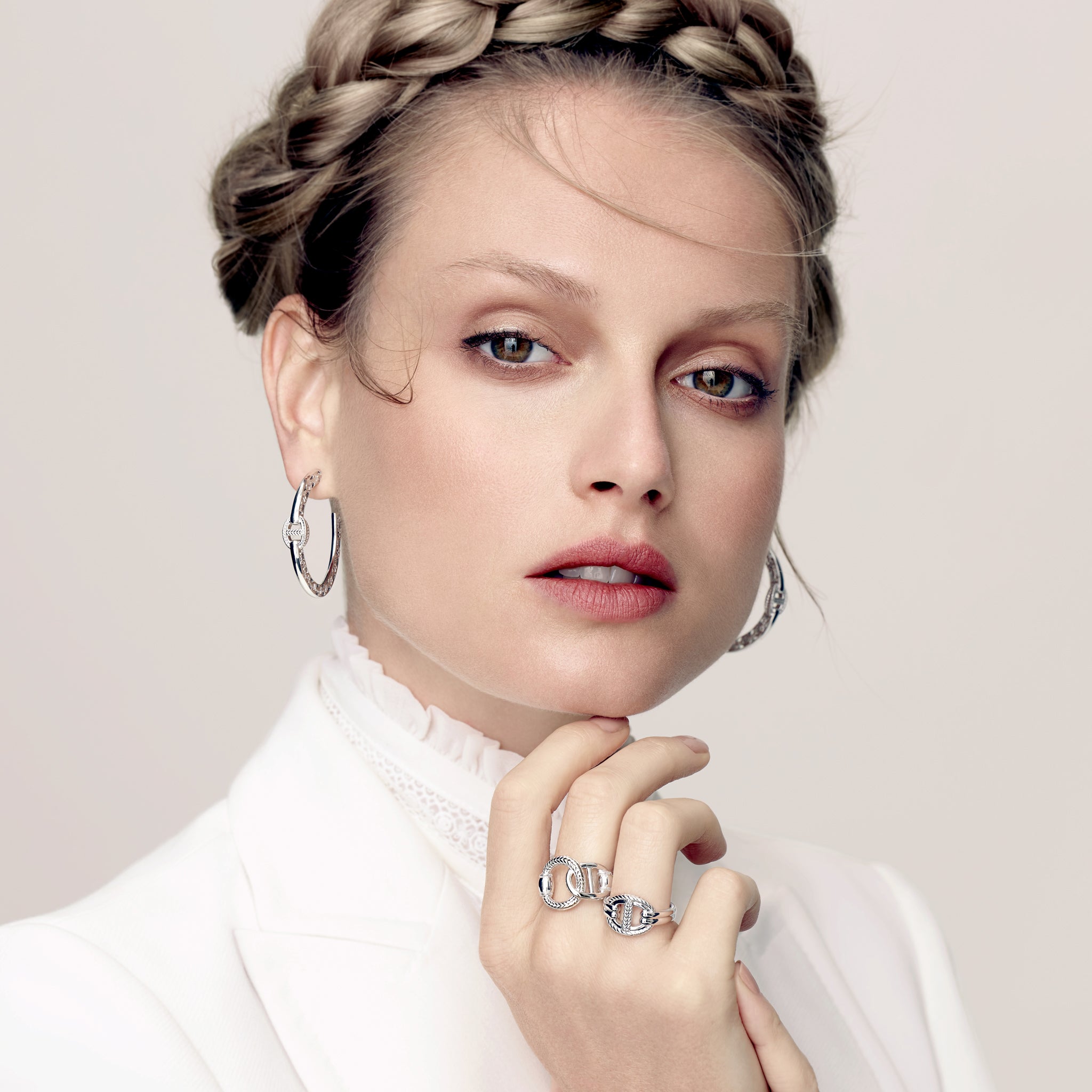 Vienna Single Link Hoop Earrings
Orders typically ship within 24 hours and are delivered within 2-3 business days.
Our Vienna earrings are inspired by the equestrian art form and the traditional hardware found on saddles, straps, and harnesses. These earrings bring delicate, signature equestrian details to a design that is exquisitely timeless.
Sterling Silver
Diameter: 1 ½"
Rhodium finish to brighten and protect