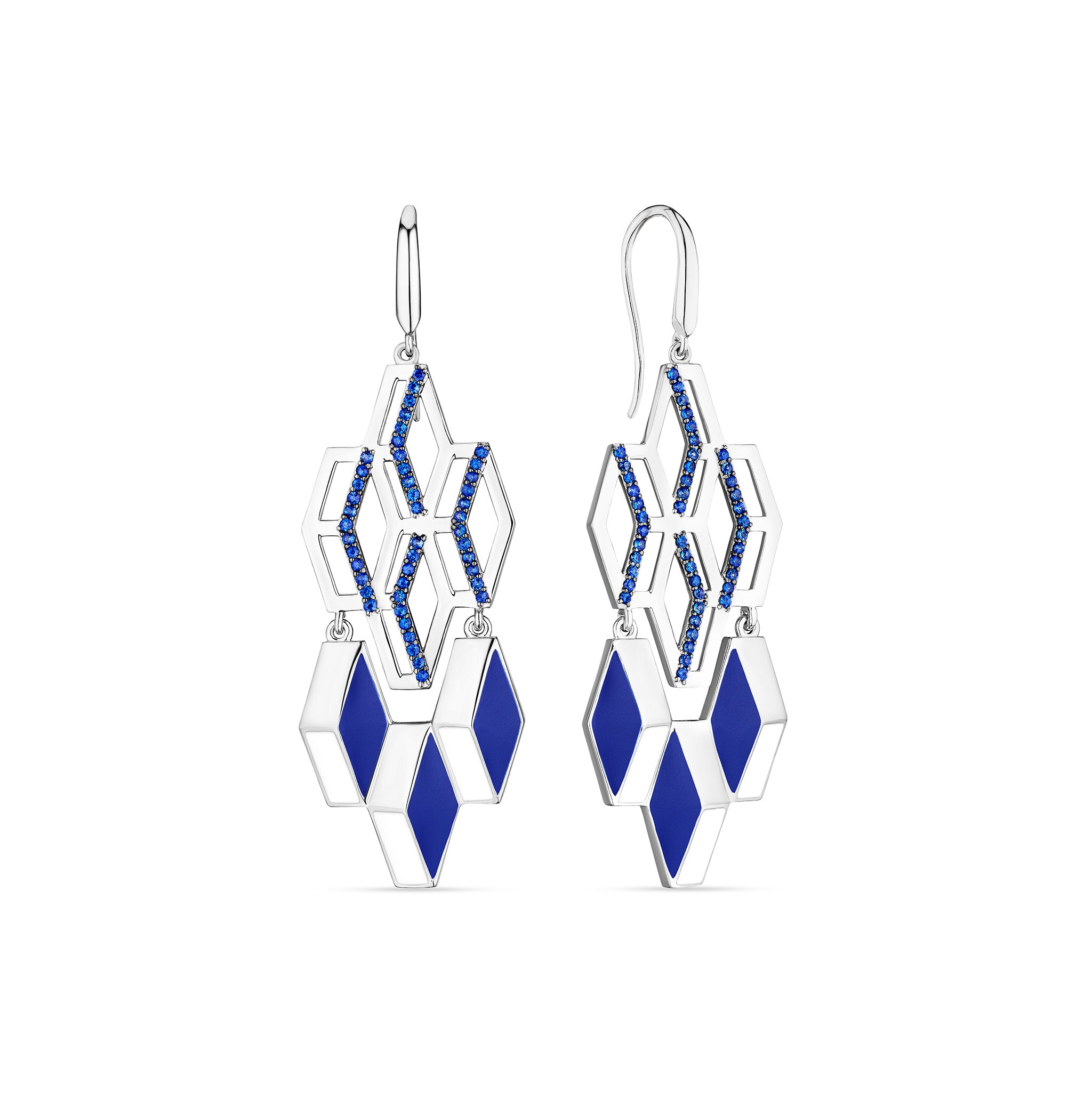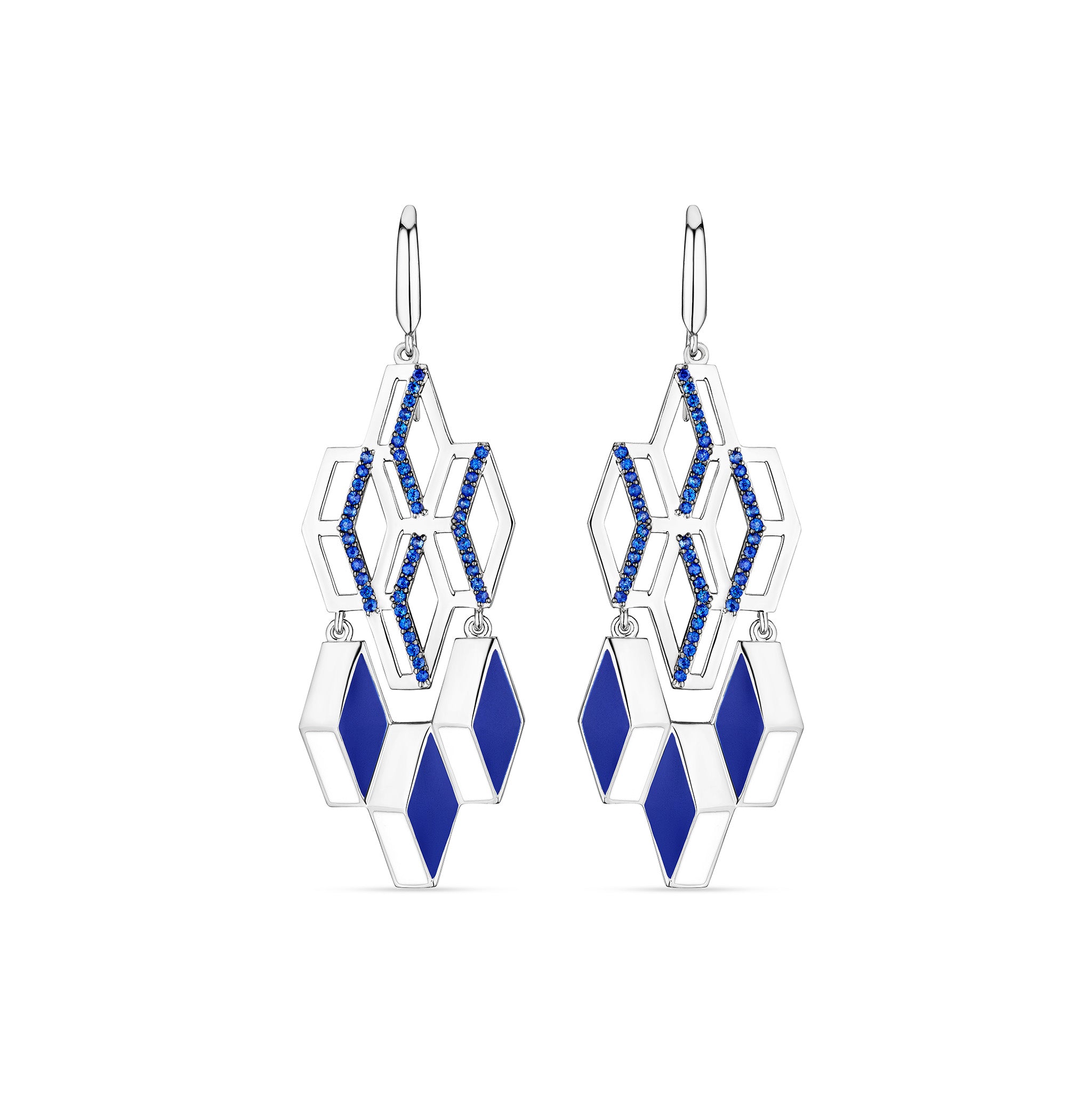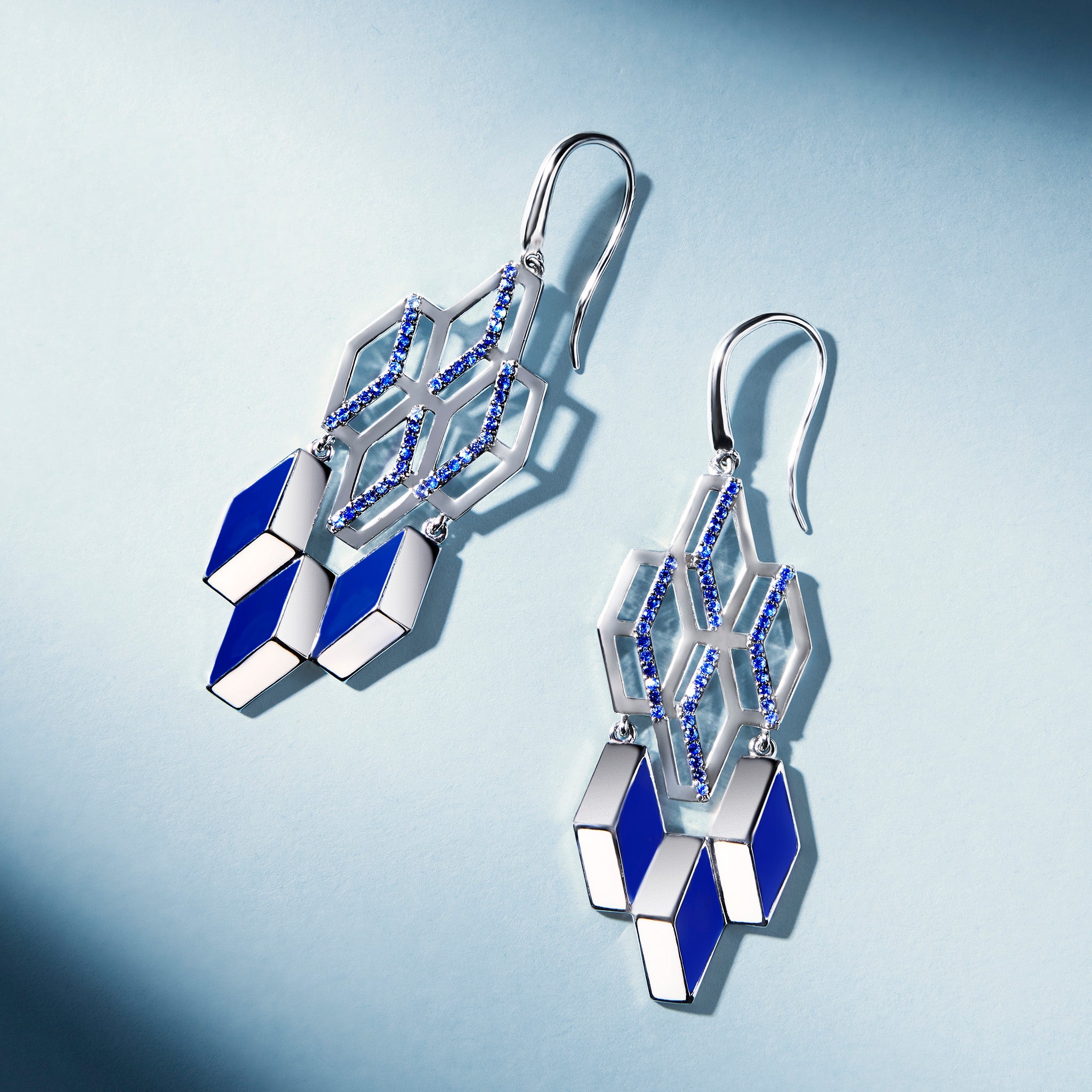 Odyssey Chandelier Earrings with Enamel and Blue Sapphire
Orders typically ship within 24 hours and are delivered within 2-3 business days.
The Odyssey Collection exhibits exquisite craftsmanship, with classic silhouettes and brilliant blue sapphires and enamel appliqué. Its timeless, elegant aesthetic will evoke a luxurious allure, offering a refined, exclusive experience for its wearer.
Sterling Silver
Blue Sapphire
Enamel
Length: 2 ⅝"
Width: ⅞"
Black Rhodium Accents
Rhodium finish to brighten and protect