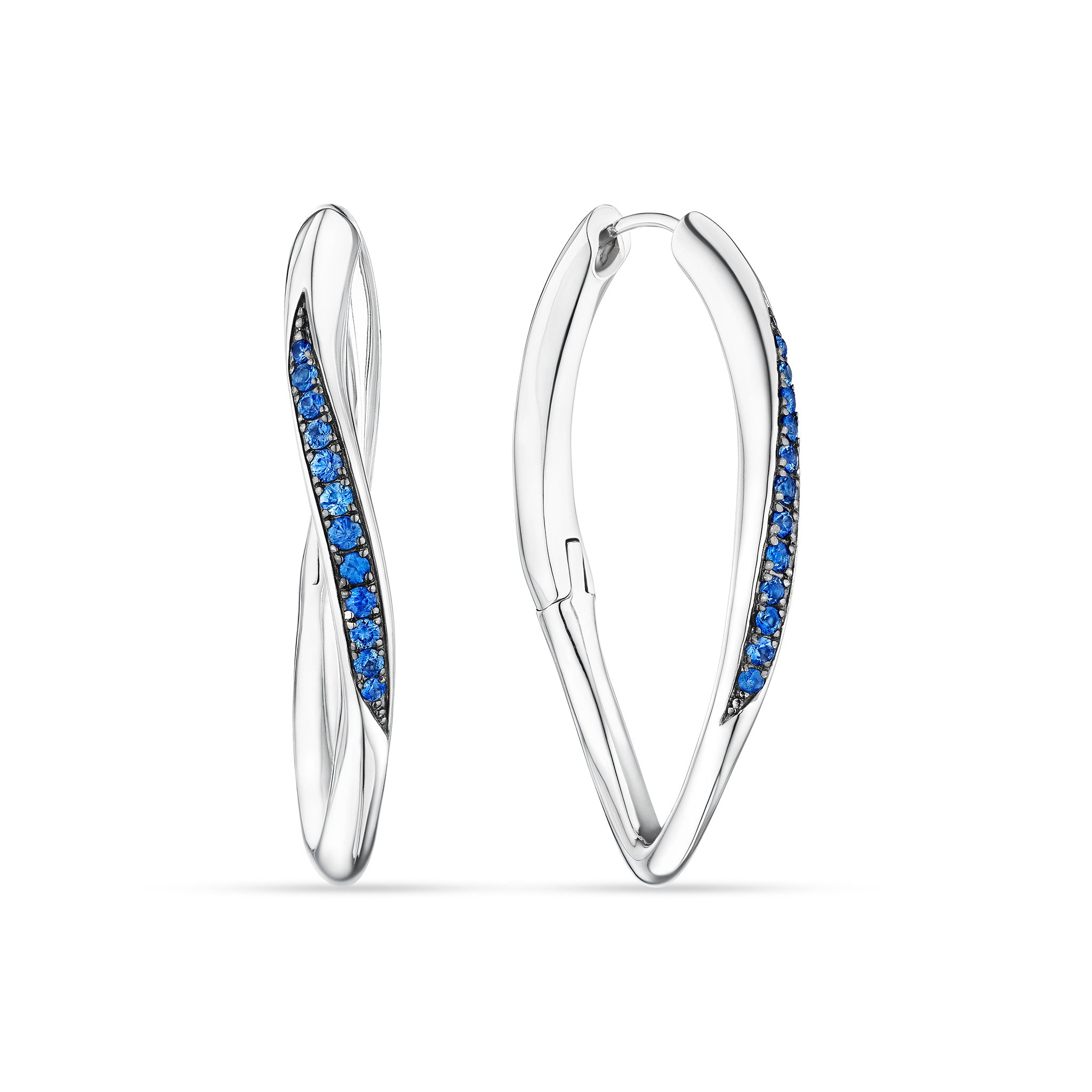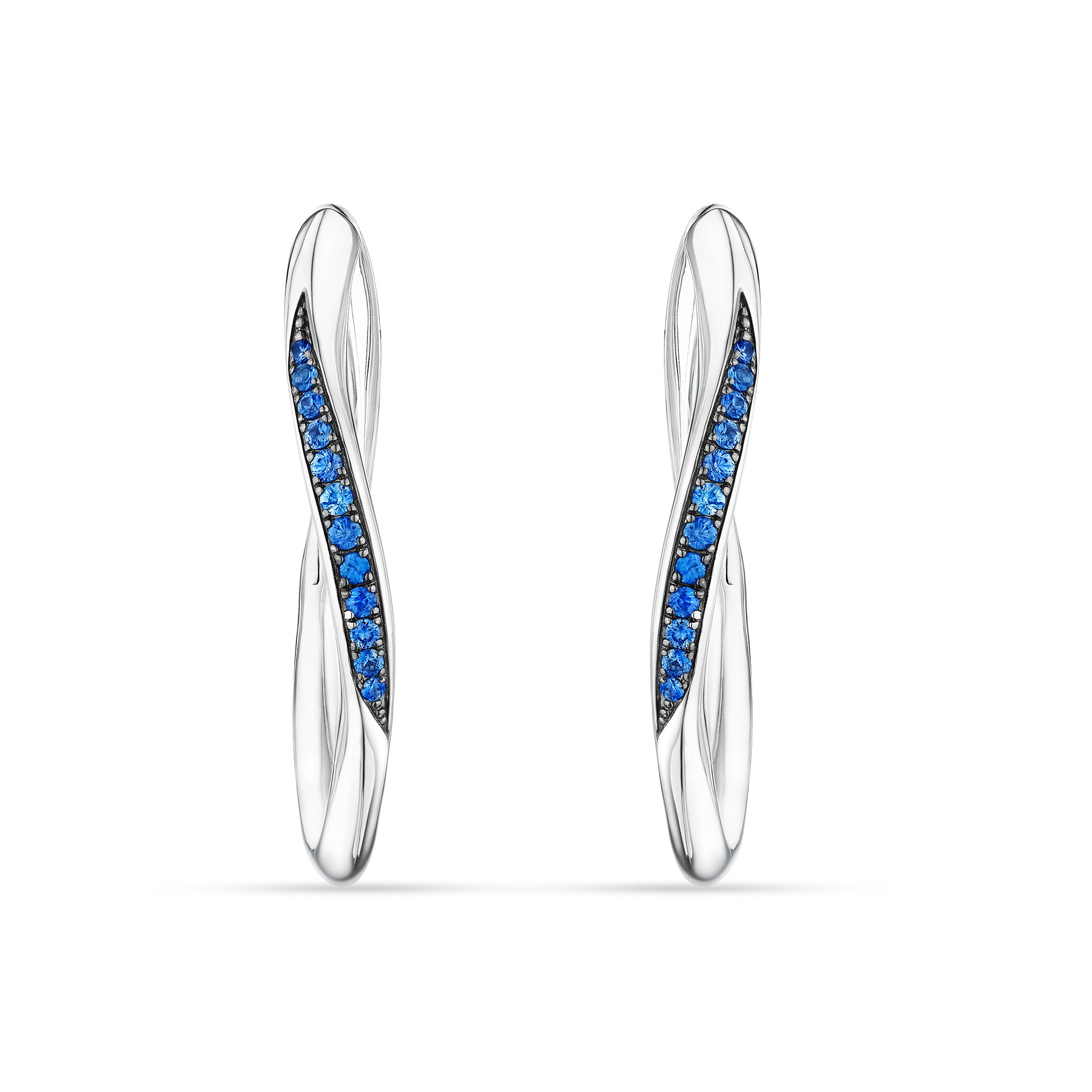 Nova Hoop Earrings with Blue Sapphire
Orders typically ship within 24 hours and are delivered within 2-3 business days.
Celestial-influenced shapes and mesmerizing gemstones create a look of timeless beauty and modern sophistication. Treat yourself to luxury and make a statement with these hoop earrings, expertly crafted with sterling silver.
Sterling Silver
Blue Sapphire
Diameter: ⅞"
Width: ⅛"
14K White Gold Post
Black Rhodium Accents
Rhodium finish to brighten and protect