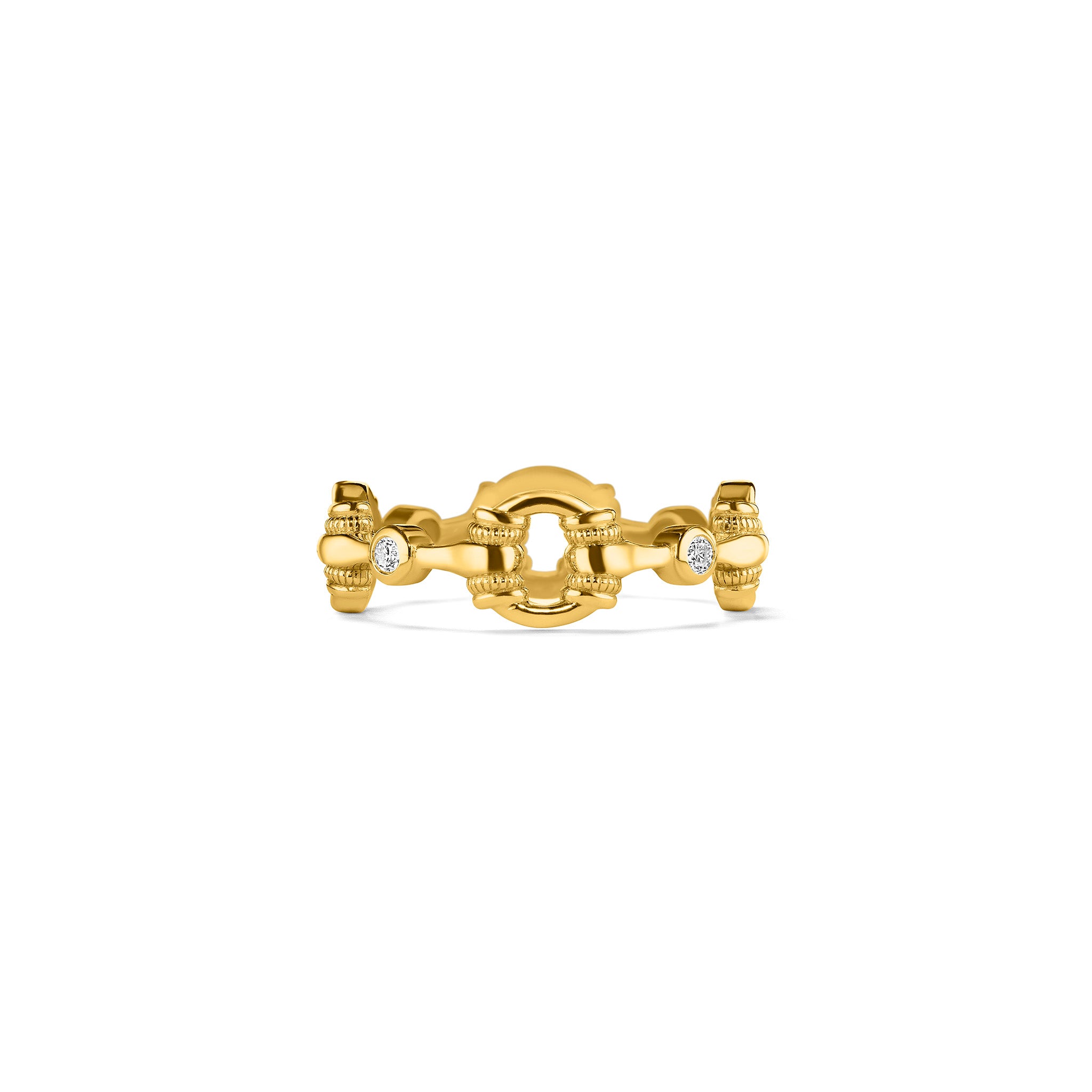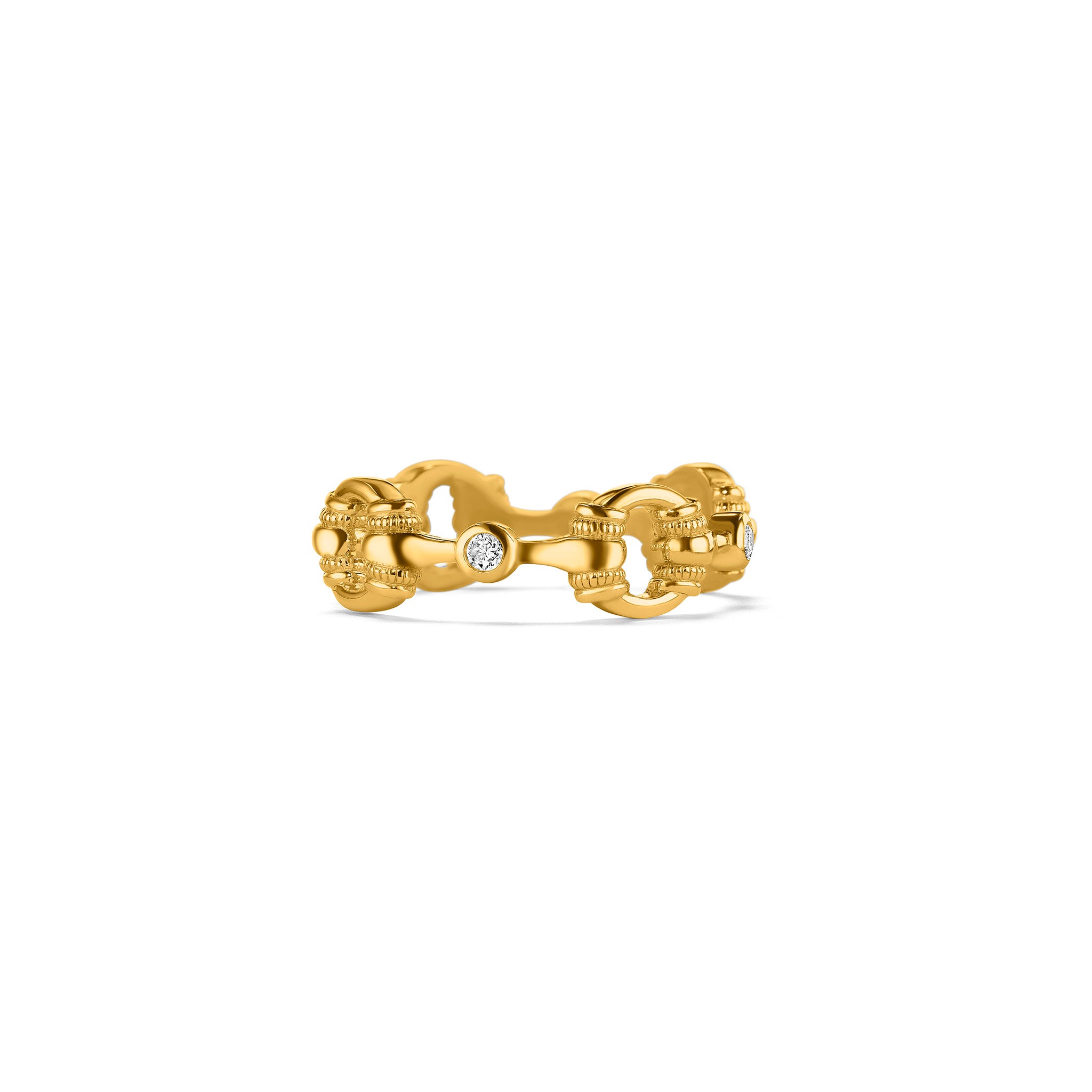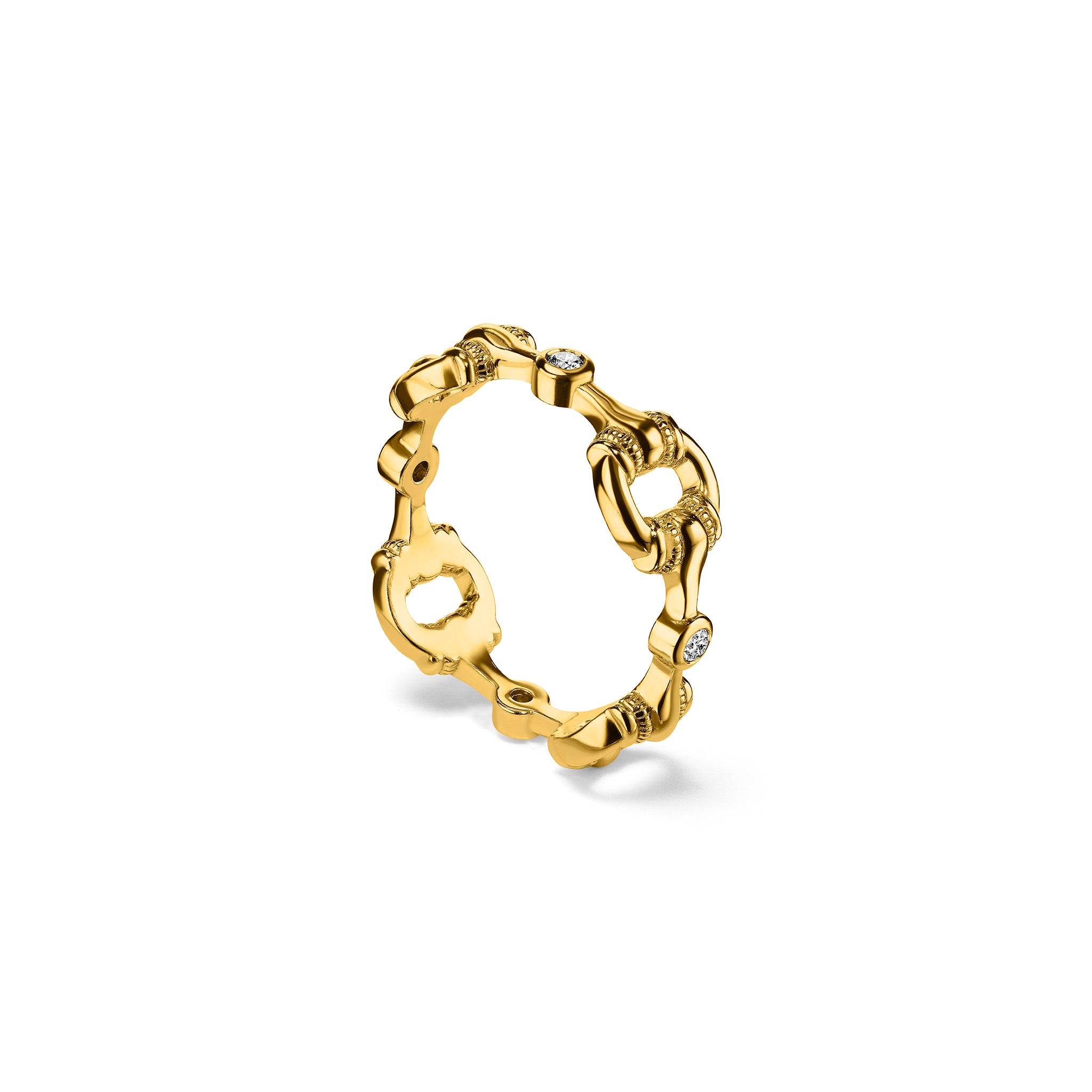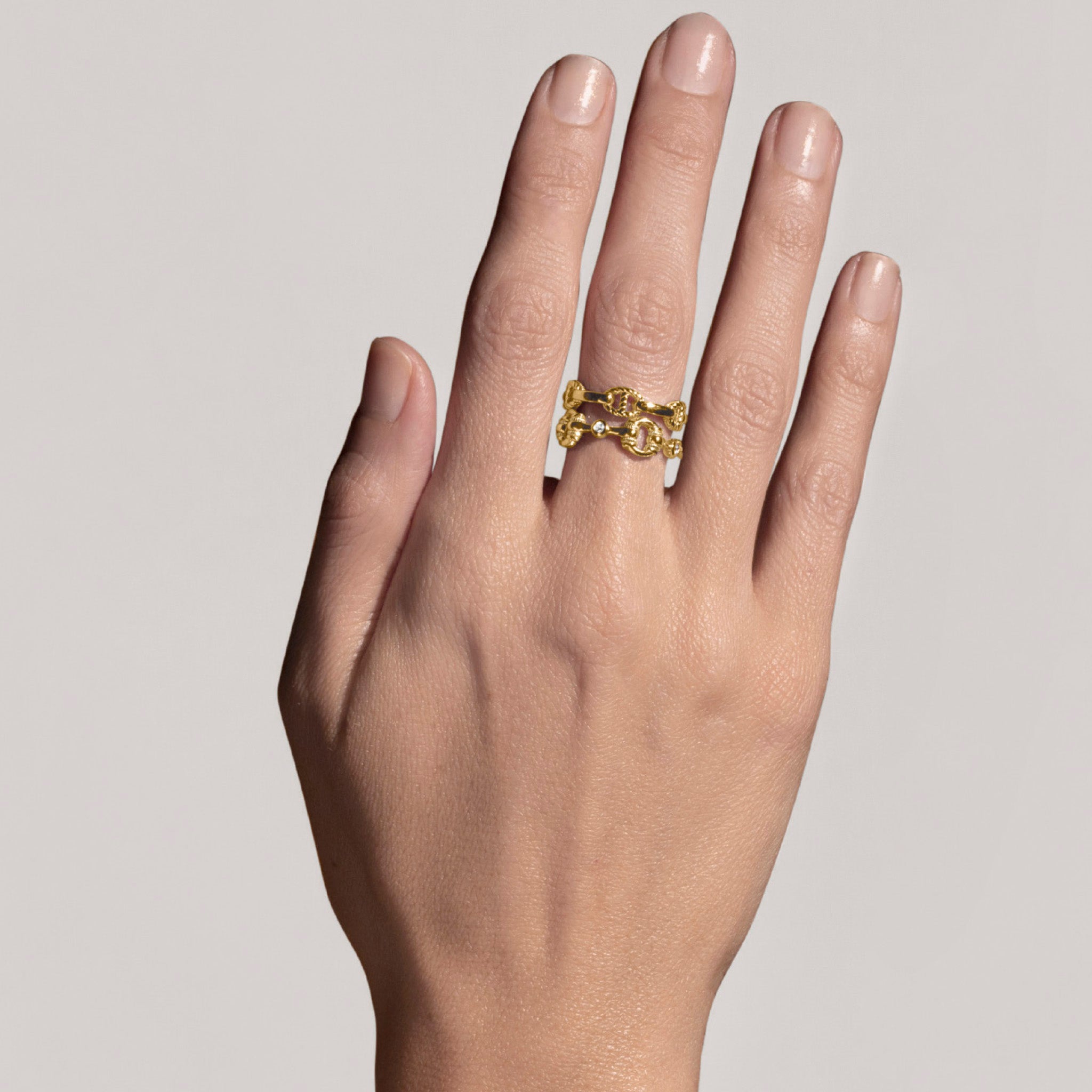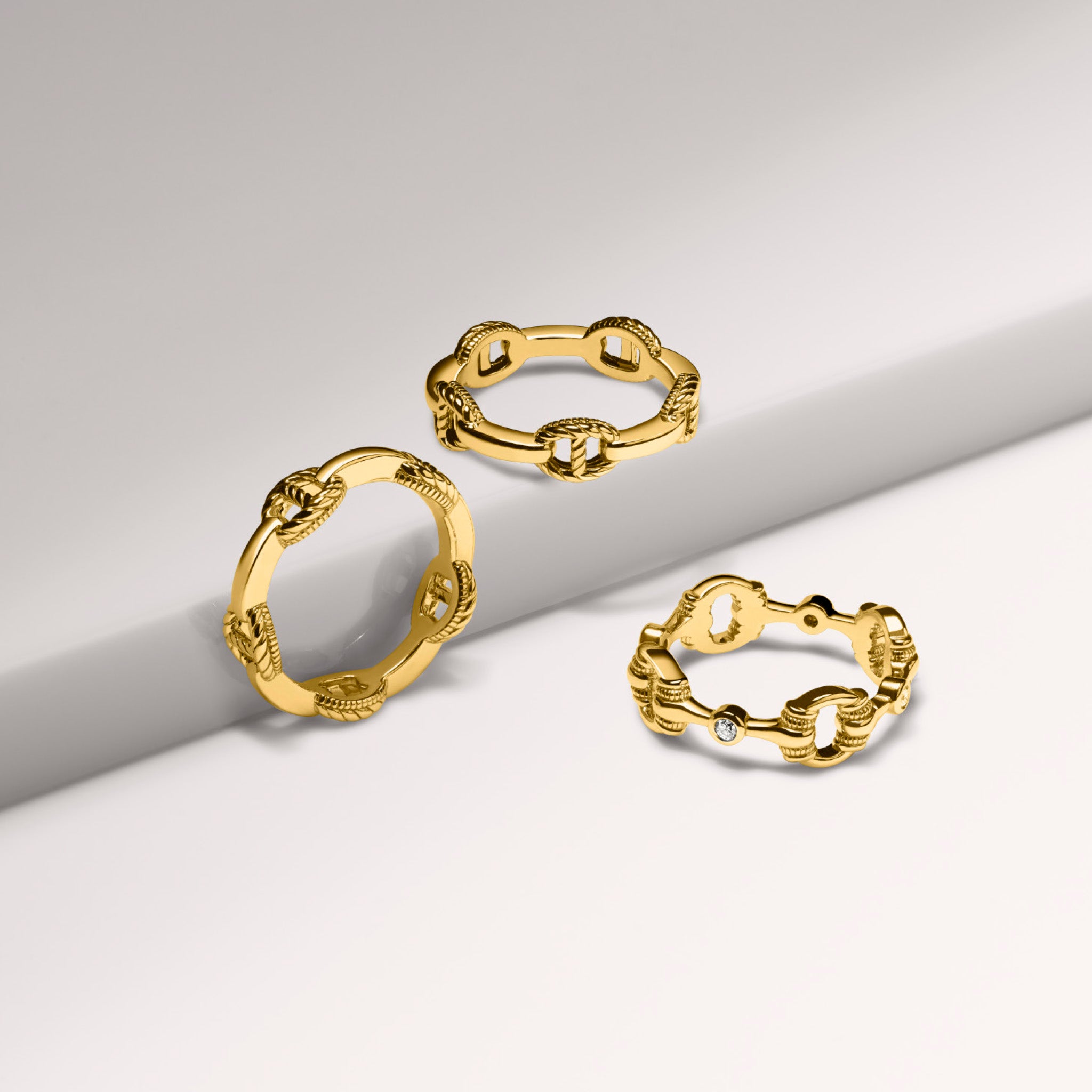 Vienna Stack Ring with Diamonds in 18K
Orders typically ship within 24 hours and are delivered within 2-3 business days.
Our Vienna Stack Ring reflects the precise, orchestrated, movements and routines executed by the elegant Lipizzaner horse. The collection embodies the grace and excellence of the spectacular breed and equestrian experience.
18K Gold
Diamonds
Width: ¼"