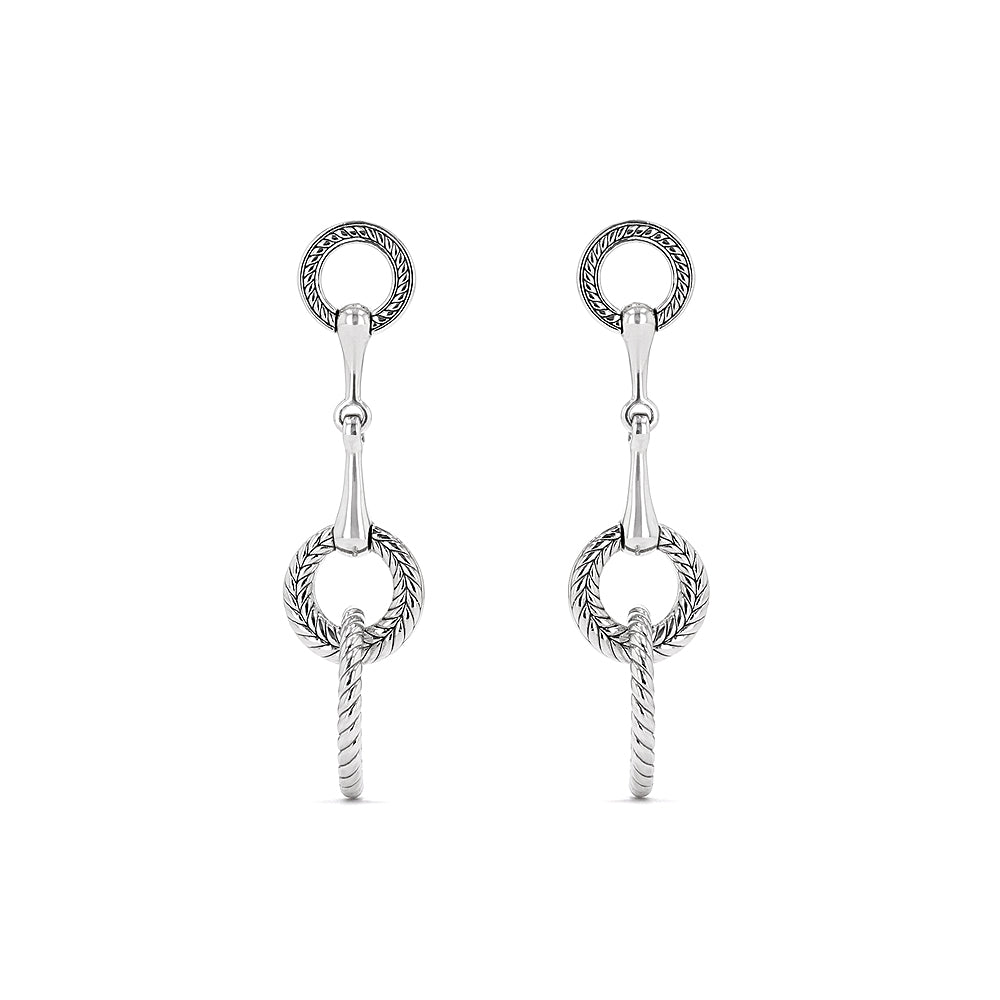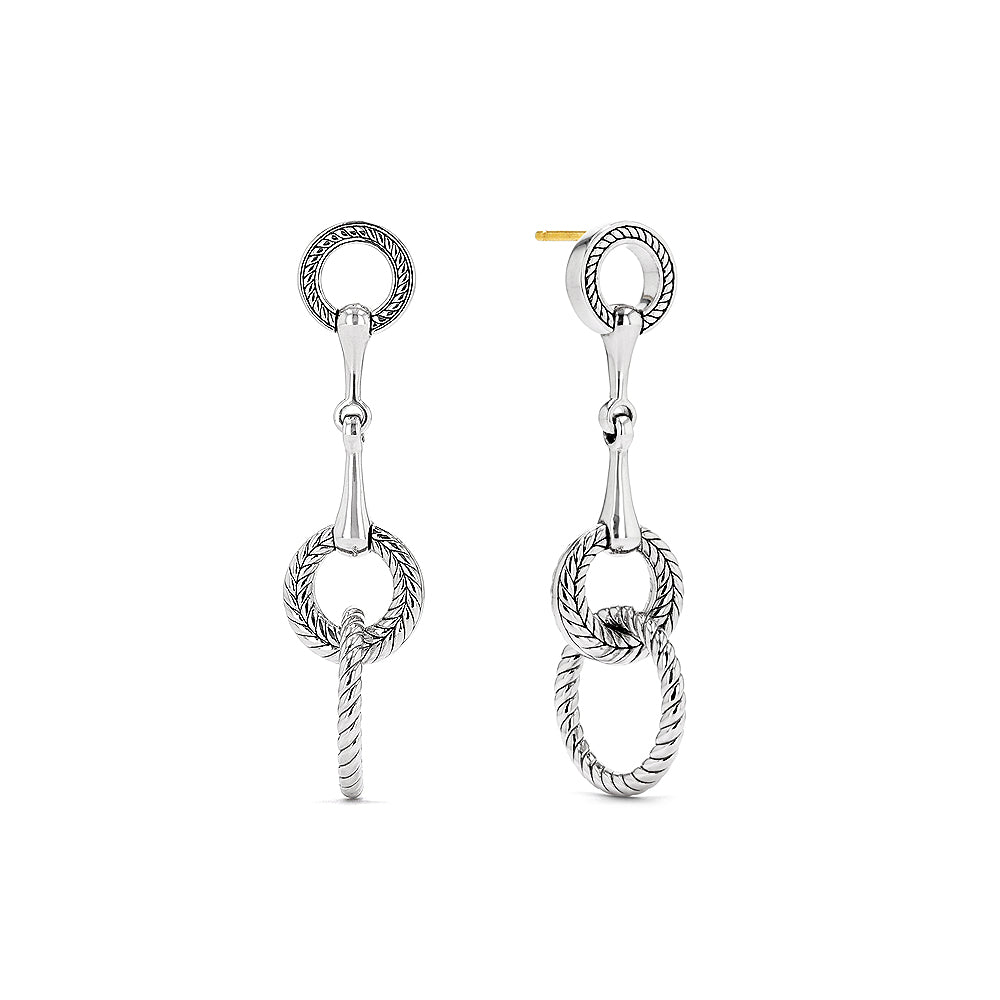 Vienna Bit Double Drop Hoop Earrings
Orders typically ship within 24 hours and are delivered within 2-3 business days.
Our Vienna Bit Earrings exude timeless elegance with a unique, equestrian-inspired hardware design. Crafted from 14K gold-plated Sterling Silver, these double drop hoops boast exquisite details that reflect the fine craftsmanship of traditional straps and harnesses.
Sterling Silver
Length: 1.75"
Width: 0.58"
Rhodium finish to brighten and protect