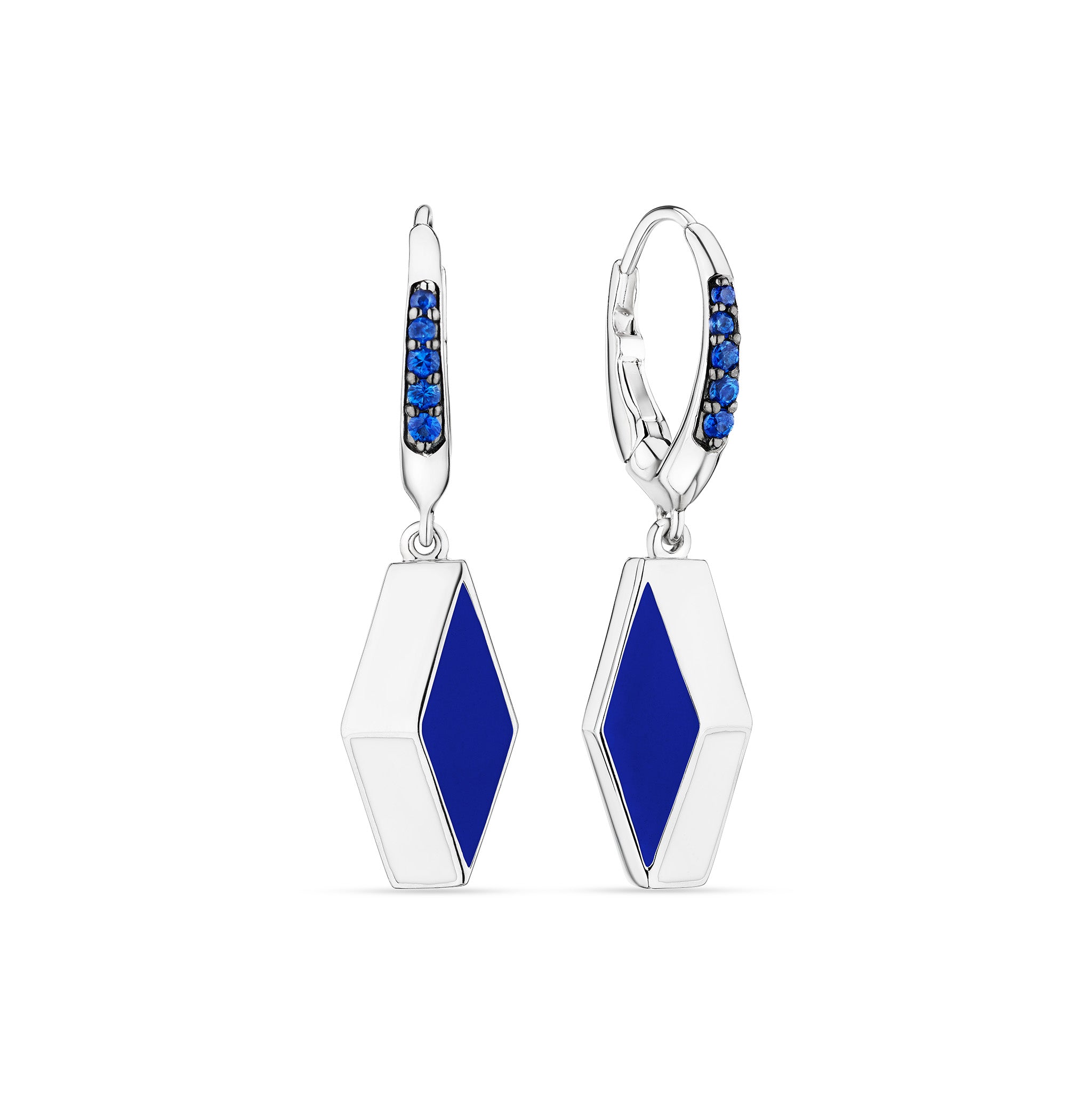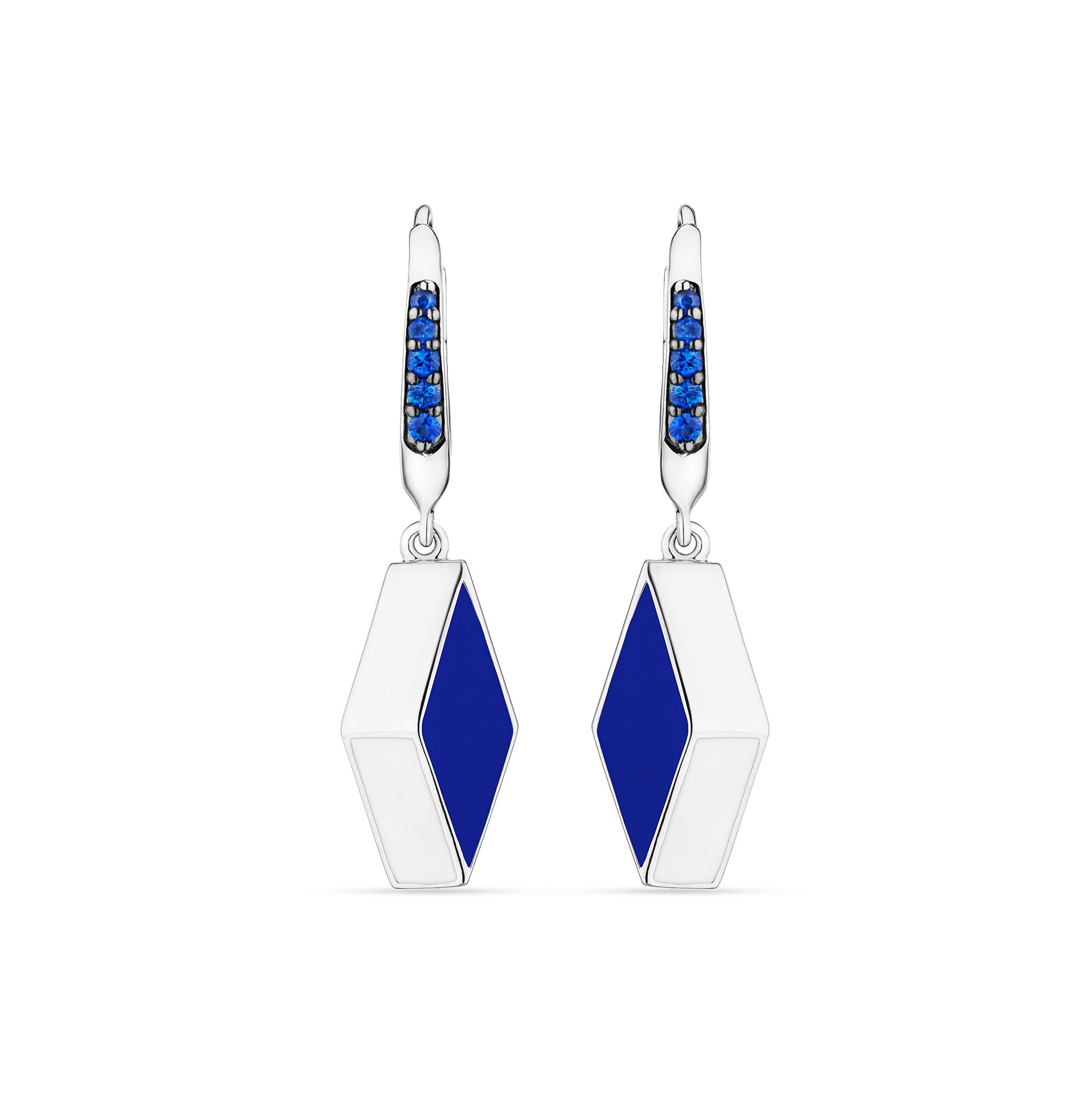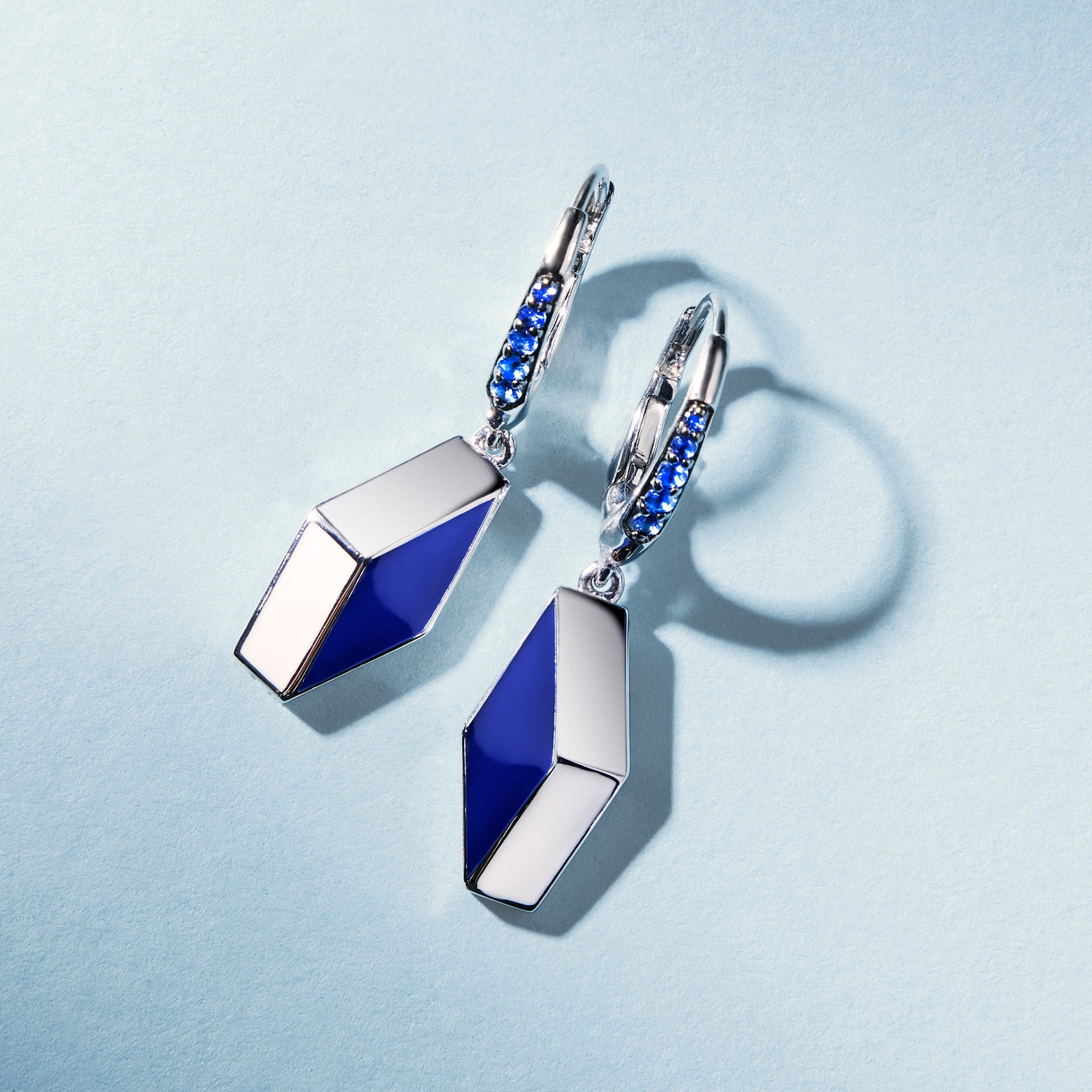 Odyssey Drop Earrings with Enamel and Blue Sapphire
Orders typically ship within 24 hours and are delivered within 2-3 business days.
The Odyssey Drop Earrings are a statement of sophistication, crafted with enamel appliqué and brilliant blue sapphires – an adornment of delicate beauty and luxurious charm. Let these exquisite earrings take you on a timeless journey of refinement and grace.
Sterling Silver
Blue Sapphire
Enamel
Length: 2 ⅝"
Width: ⅞"
Black Rhodium Accents
Rhodium finish to brighten and protect