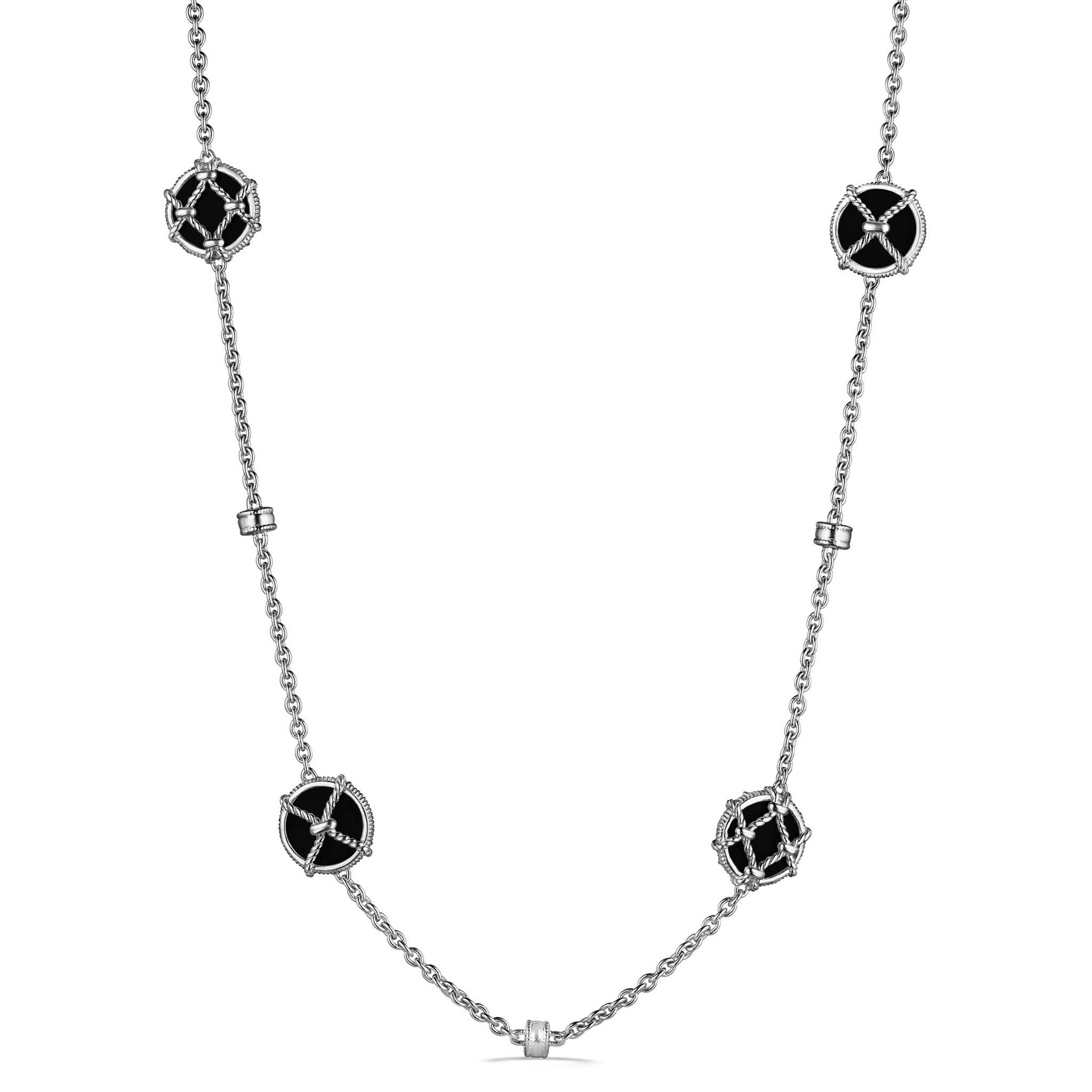 Isola Long Station Necklace with Black Onyx
Orders typically ship within 24 hours and are delivered within 2-3 business days.
The Isola collection captures beauty in a net woven of strong emotional bonds. Elements of delicate netting around iridescent black onyx, cast marvel and majesty into a sea of timeless beauty.
8 Station Necklace
Sterling Silver
Black Onyx
Length: 36 ½"
Rhodium finish to brighten and protect